I know we probably don't need any help with getting excited for opening day, but I thought it would be fun to post our favorite pics of Kings Island just to get us all in the mood for April 18th. I would love if it were all pictures that you have taken personally. Maybe it will give us a way to make the next 2 weeks go by faster.
Try and pick your top 3 favorites, and post them here! Here are mine:
I just love the way the weather looked that day, so pretty.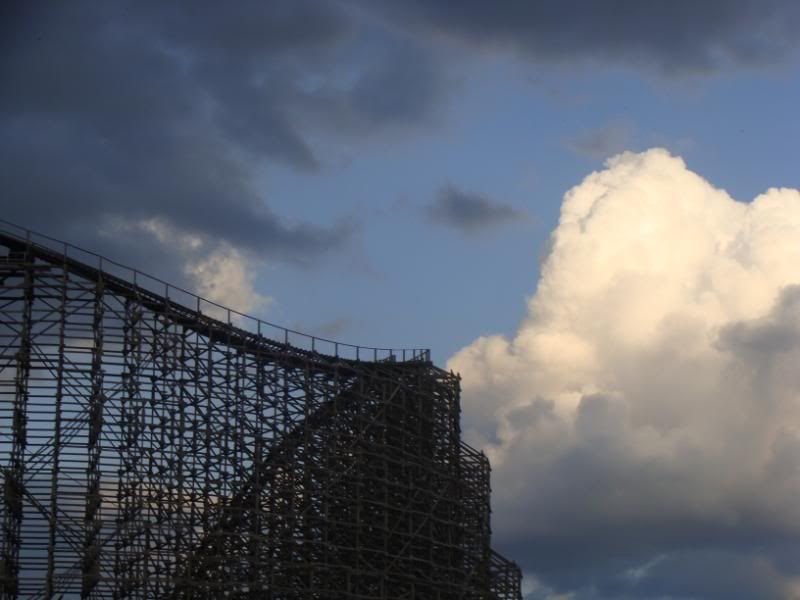 This one is just cool because of those scary clouds rolling in! SOB was pretty angry that day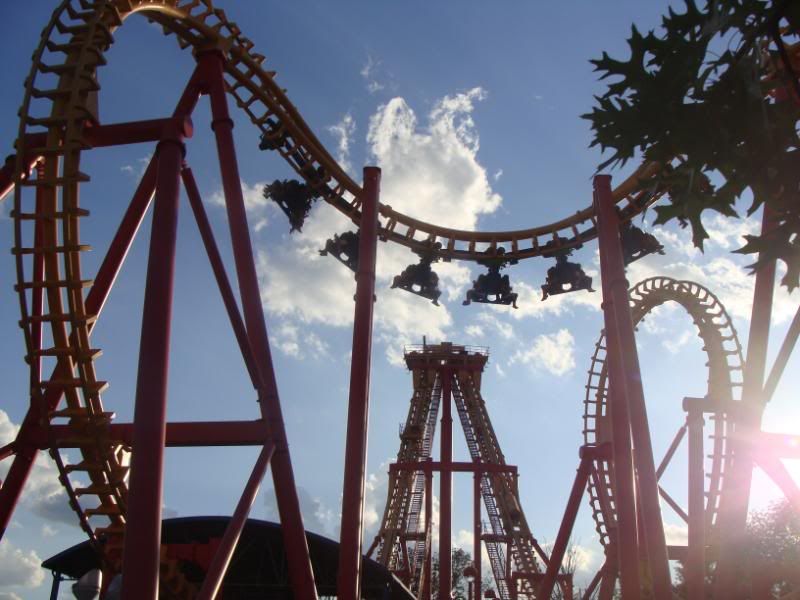 I think this is just a pretty cool pic of Invertigo!
Can't wait to see your pics!
~Ash