Some friends and I rented an airplane and took flight almost two-and-a-half years ago, snapping pictures of Kings Island, Coney Island, Cincinnati, and The Beach waterpark from a couple thousand feet up. The original plan for these photographs never came to fruition, leaving them to just sit on my computer since October 2009. I recently shared the ones from The Beach (
HERE
), and decided I may as well upload the rest.
Keep in mind that the pictures are far from professional and many were taken through an airplane window with zoom features on. They are, however, pretty unique angles and perspectives on the park.
Please don't post elsewhere or use publicly without my permission.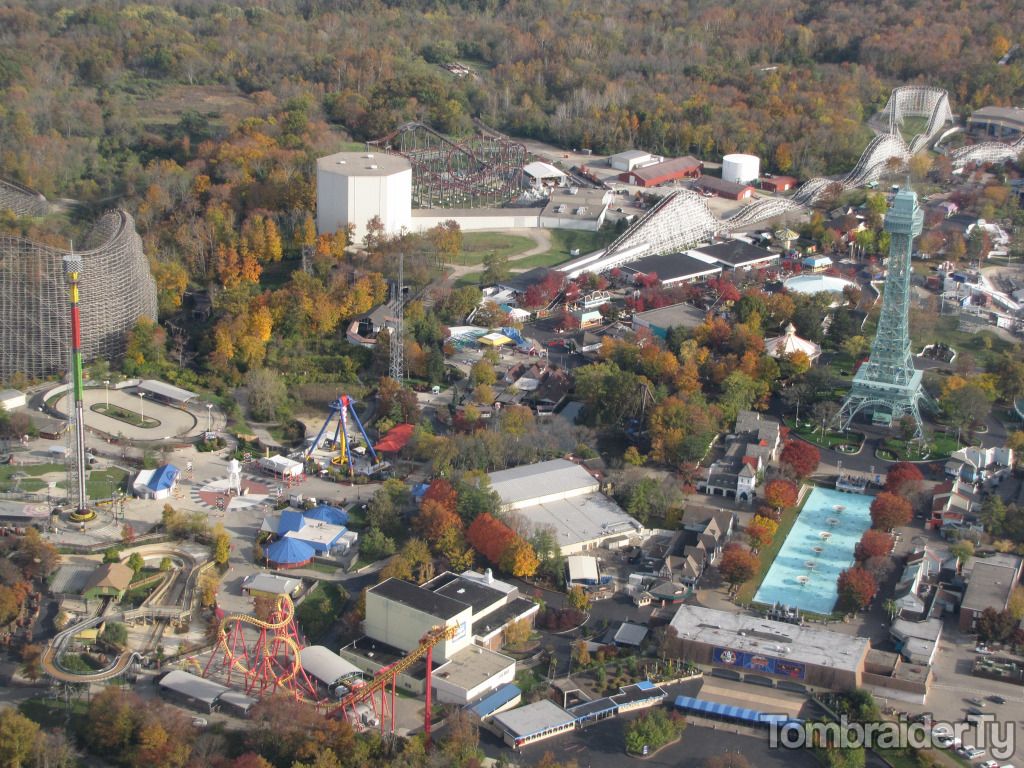 Our date of flight (October 21, 2009) was perfect - leaves were still on the trees, it was very clear out, and the park hadn't closed for the year just yet.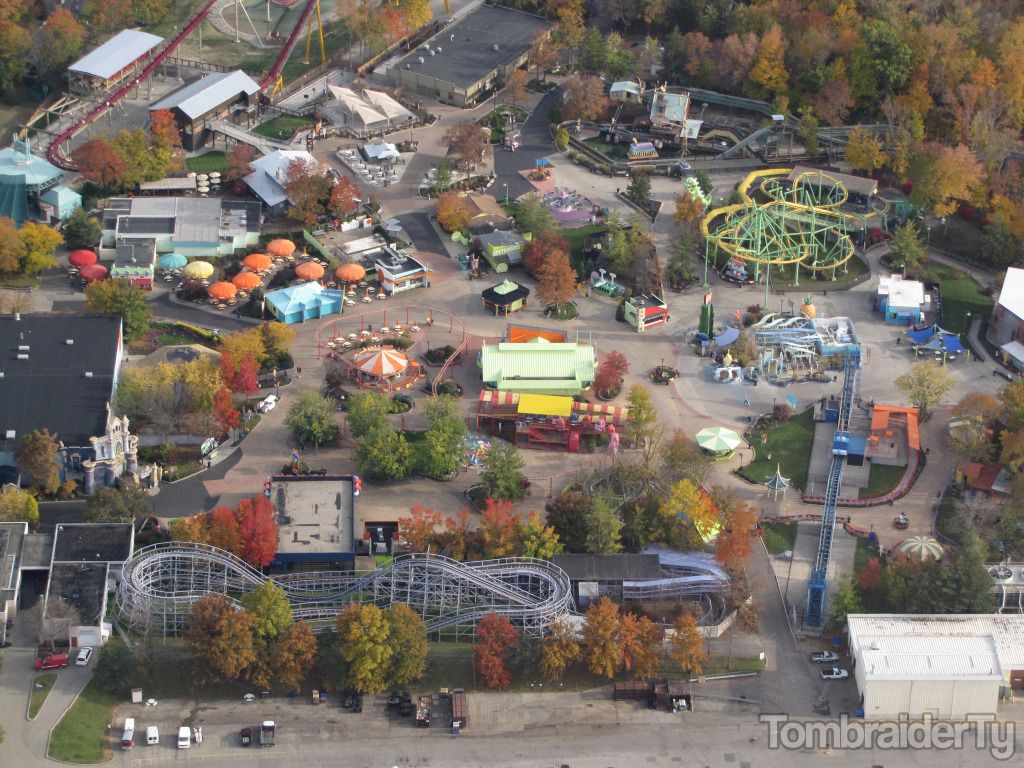 Nickelodeon Universe, not long before it underwent its transformation to Planet Snoopy.
A mixture of a few different areas. Note how high Flight Deck's hill is in comparison to the rest of the ride.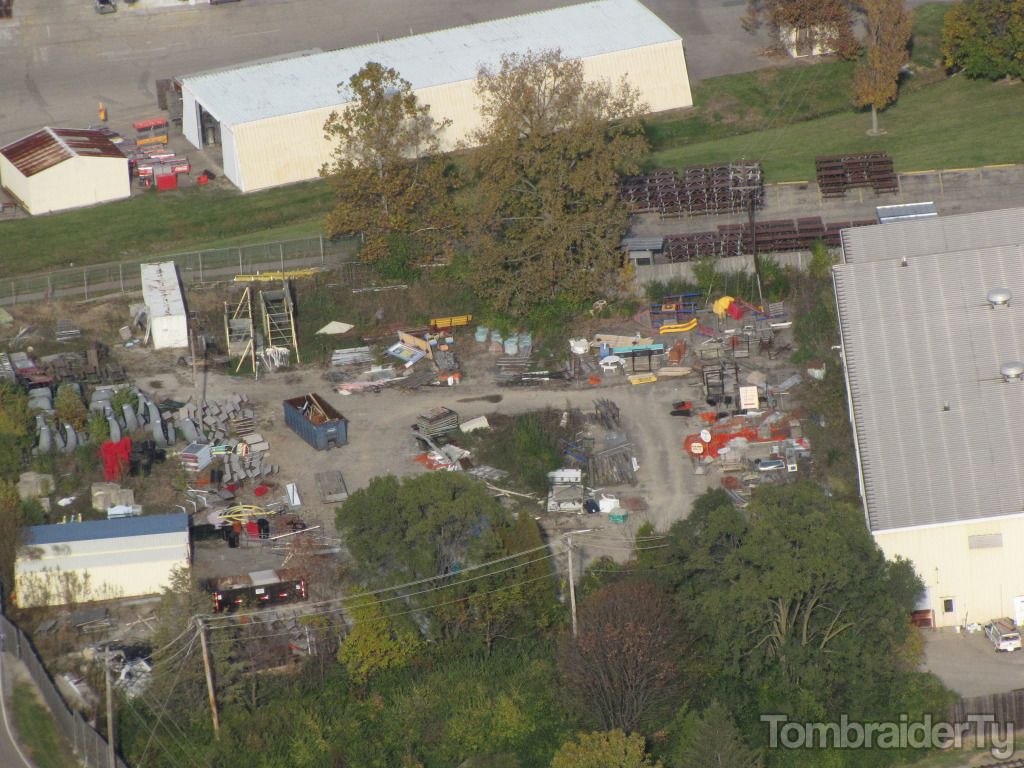 One of the park's "boneyards". You can also see it from the Eiffel Tower with a keen eye (or good zoom). Most of the stuff pictured was cleared the following year.
Just a few things to note from the above picture, left to right... Phantom Theater cars, target from Action Zone sign, Tomb Raider: The Ride display, Action Theater marquee, picnic grove playground, and much, much more.
Rivertown and Nickelodeon Universe with a bit of Coney Mall and International Street.
Picnic Grove, during Howl-O-Fest. There was the Twisted Tales maze, a haybale maze, Tractor Town, Foam Pit, midway games, and more.
Almost all of Diamondback.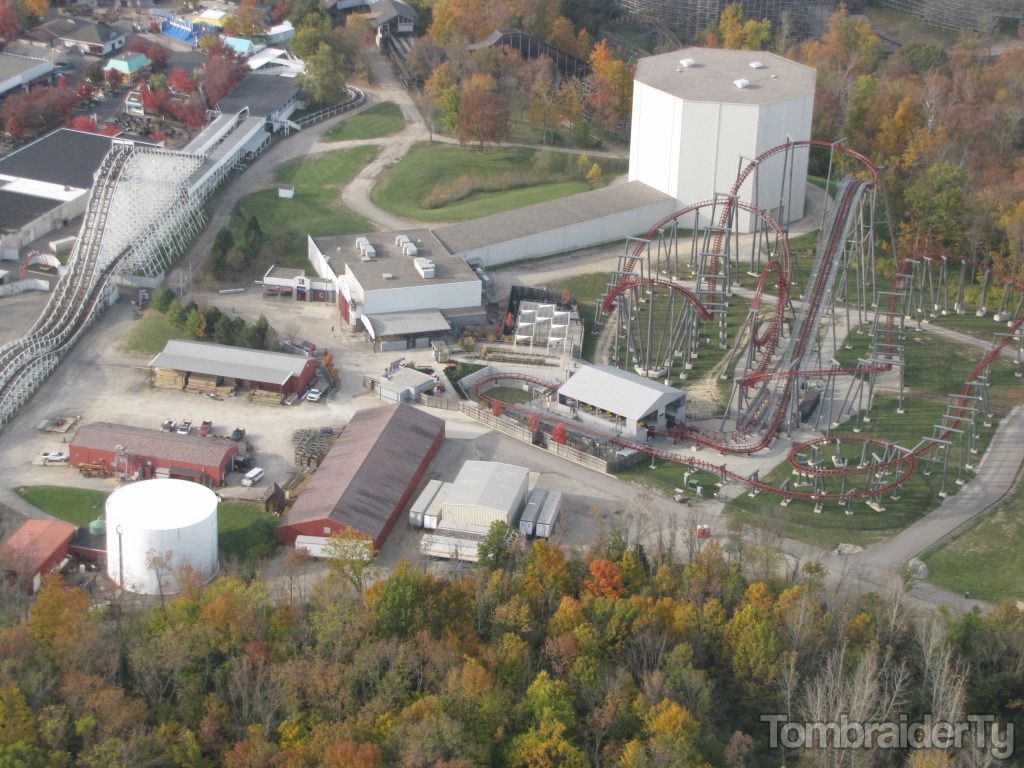 X-Base (prior to the radio tower's removal the following year, although you can hardly see it in the picture)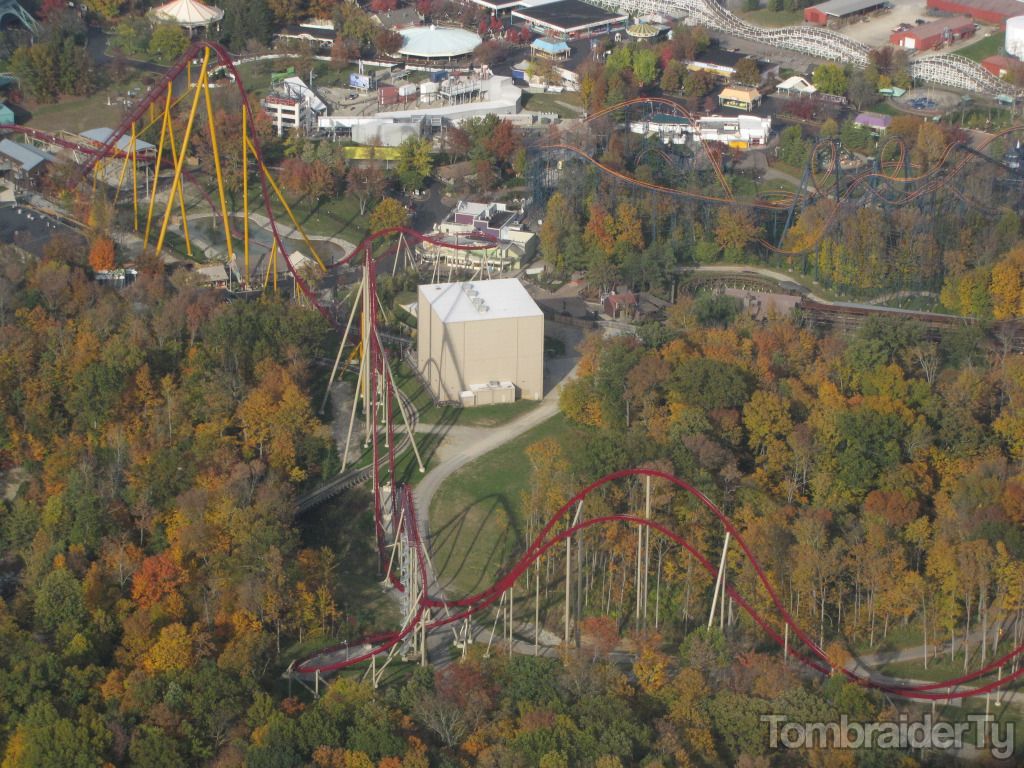 A different view of Diamondback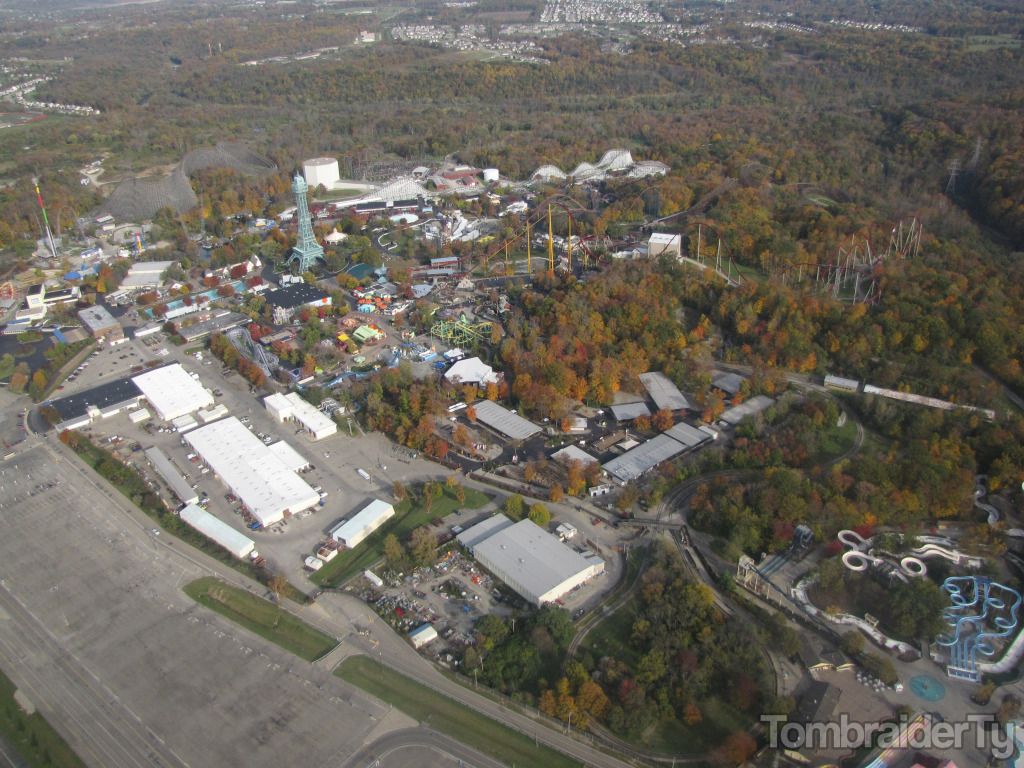 A nearly-complete overview of the park. It's pretty impressive how big it all is.
I have additional photos of the park, alongside ones from Coney Island and Cincinnati, if anyone is interested in seeing.